Product Description
1000W COB LED GROW LIGHT for GreenHouse, Agriculture.
Our 1000W COB LED Grow Light has premium profile and heat dissipation effect.
The light source is high power leds,emmits high efficiency similar sunlight all the light,even if at the night.
White leds, + lm301b + osram 660nm can make the output utmostly.
It has two keys: VEG and BLOOM.
Users can choose any one keys or two keys according to the different phase of the plants.
It is designed at high PPFD cultivation practices. The Full Spectrum design covers the whole phases of plants of rooting, Sprouting, Leafy, Flowering and fruiting.
Our Led Grow Light simulate the sunlight's regulartion, can generate all the wavelength the plants needs, meanwhile we remove all the unessential and harmful wavelength the plants needn't but the sunlight has. Our led grow light is healthy.
Large cases proves that suitable wavelength can makes the flowering longer, flowers brighter and more fruits.
Model: ZY-COB1000w
Input voltage: AC100-240V / 277V
Power: 1000W
Dimension: 410x230x70mm
Efficiency: 2.4-2.8 umol/J
Dimmable: Dimer knob / 0-10V/ Smart APP
More similar models:
Item no.

ZY-COB600W

ZY-COB1000W

ZY-COB2000W

ZY-COB3000W

COB quantity

2 pcs

2 pcs

4 pcs

6 pcs

Real power

150W±5%

200W±5%

400W±5%

600W±5%

Dimension

410x230x70mm

410x230x70mm

530x300x70mm

530x300x70mm

Current

600 mA

600 mA

600 mA

600 mA

Weight

4.1kg

4.4kg

7.05kg

10.4kg

Spectrum

3000K + 6000K + Red + Blue + IR + UV + Full Spectrum

Light source

Samsung LM561C / LM301B / LM301H optional

Efficiency

2.4-2.8 umol /J (subject to LED)

Dimmable

Non-dimmable (dimmable can be customized)

IP degree

IP 65

Input

110-240V / AC, 277V / AC, 347-480V / AC, 50/60Hz

Certificates

CE, FCC, RoHS, ETL

Warranty

3 years
Product Features:
1. Full spectrum light, meet all the phases of plant growth.
2. High PPFD value samsung led chips.
3. Premium aluminum as heat sink, less heat and super-long lifetime.
4. High efficiency high power leds, over 90% of light can be absorbed by the plants.
5. Waterproof IP54, can be widely installed in high humidity environment.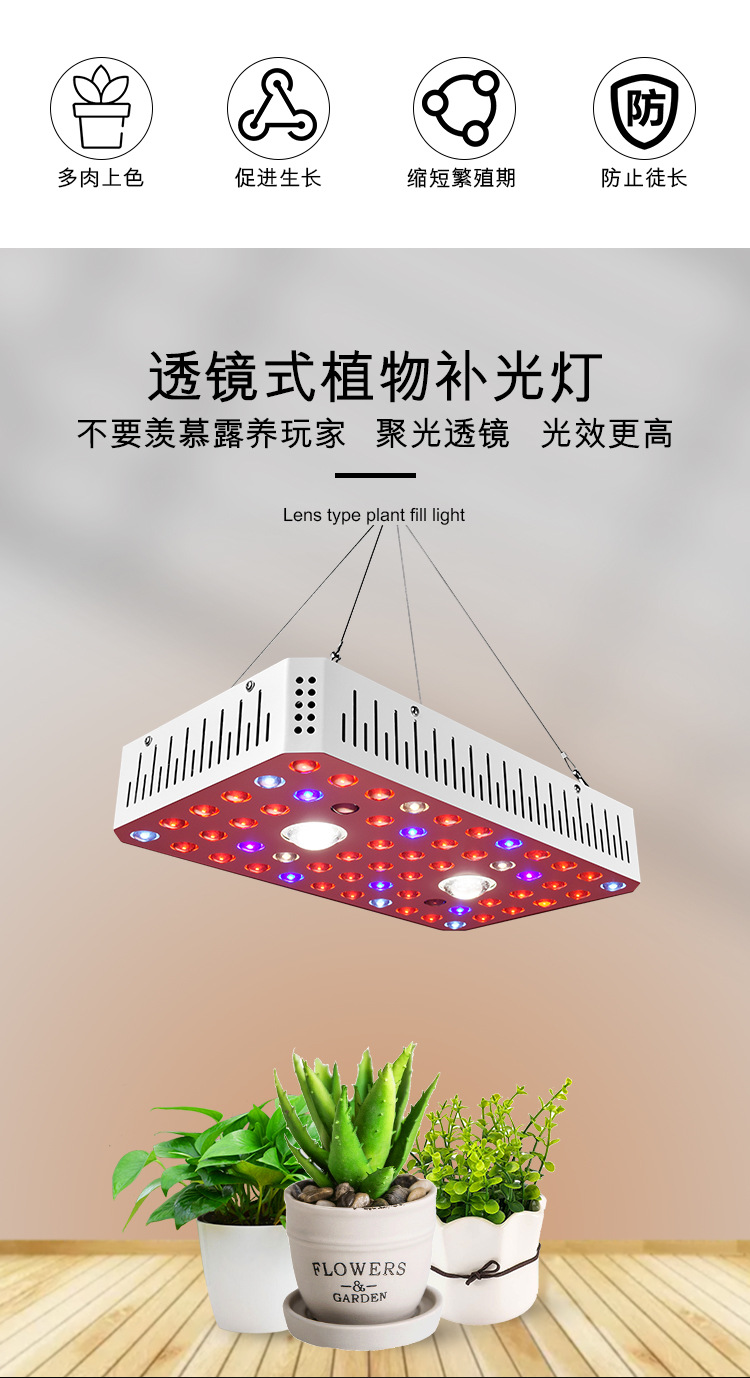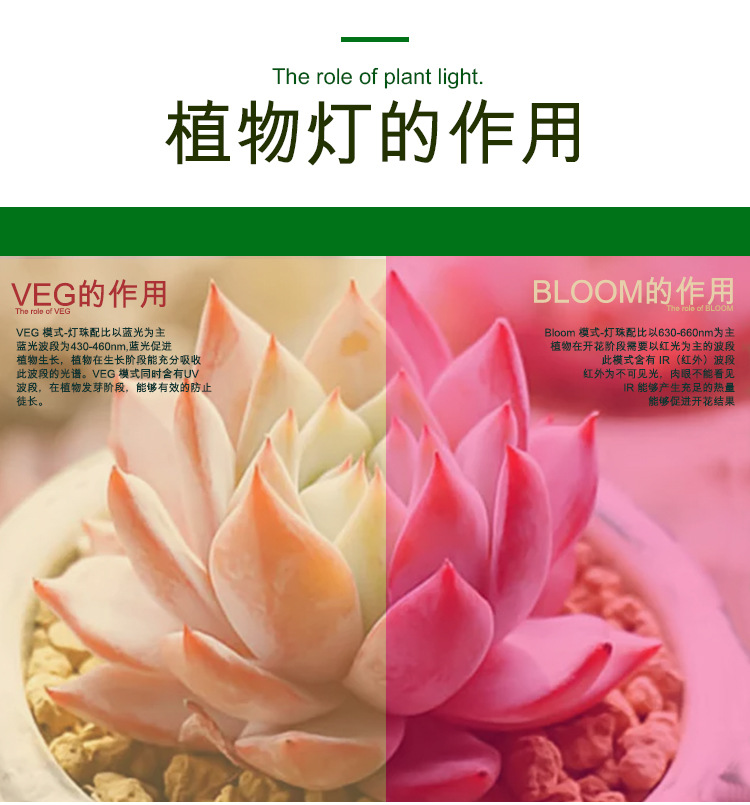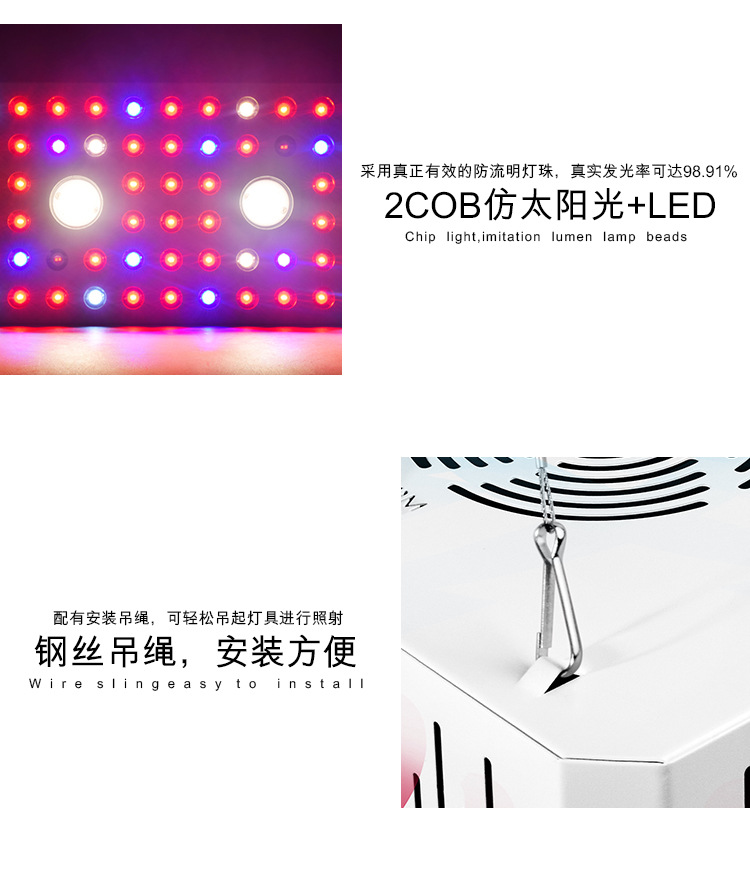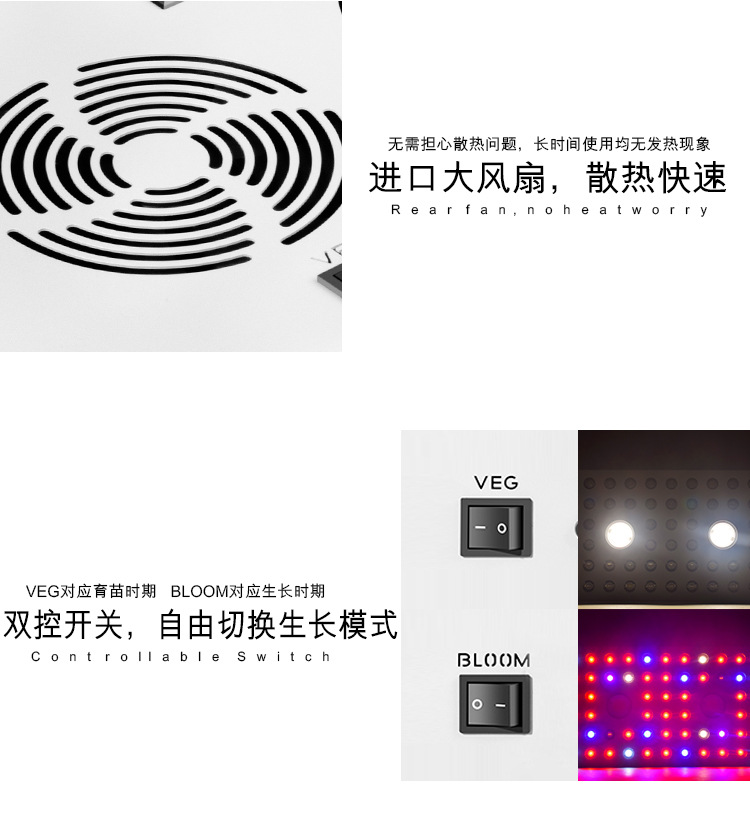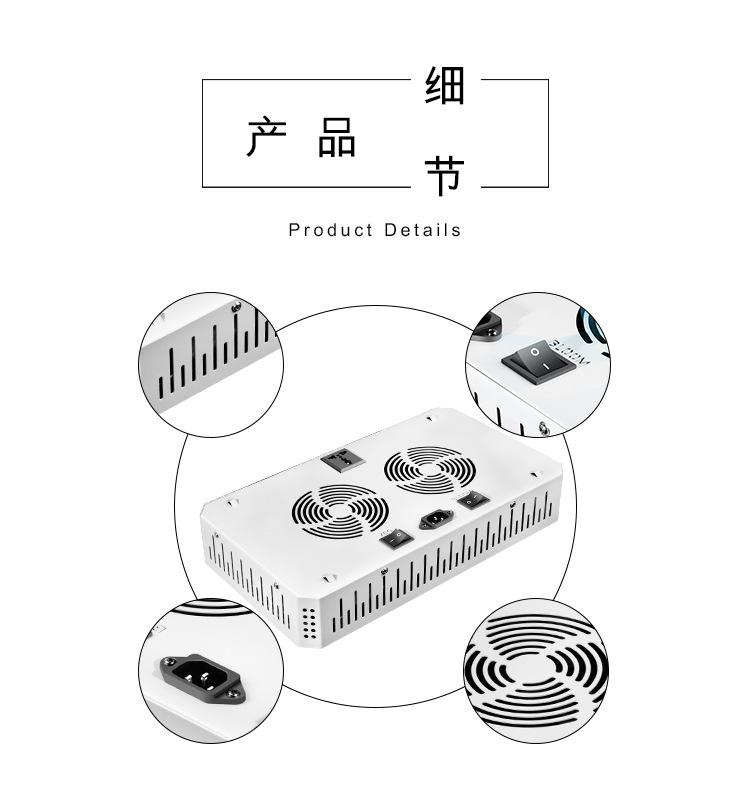 Applications:
Fruit, vegetable, Flowers, leafy greens plants, Medical plants, Vegetable, Herbs, pot culture, bonsai
Greenhouse, Indoor vertical farm, Horticulture, Grow tent, Grow room, Balcony, Hydroponics farm.
Application steps: Clone, seedlings, nursery, vegetative stage, blooming, yield fruit, harvest.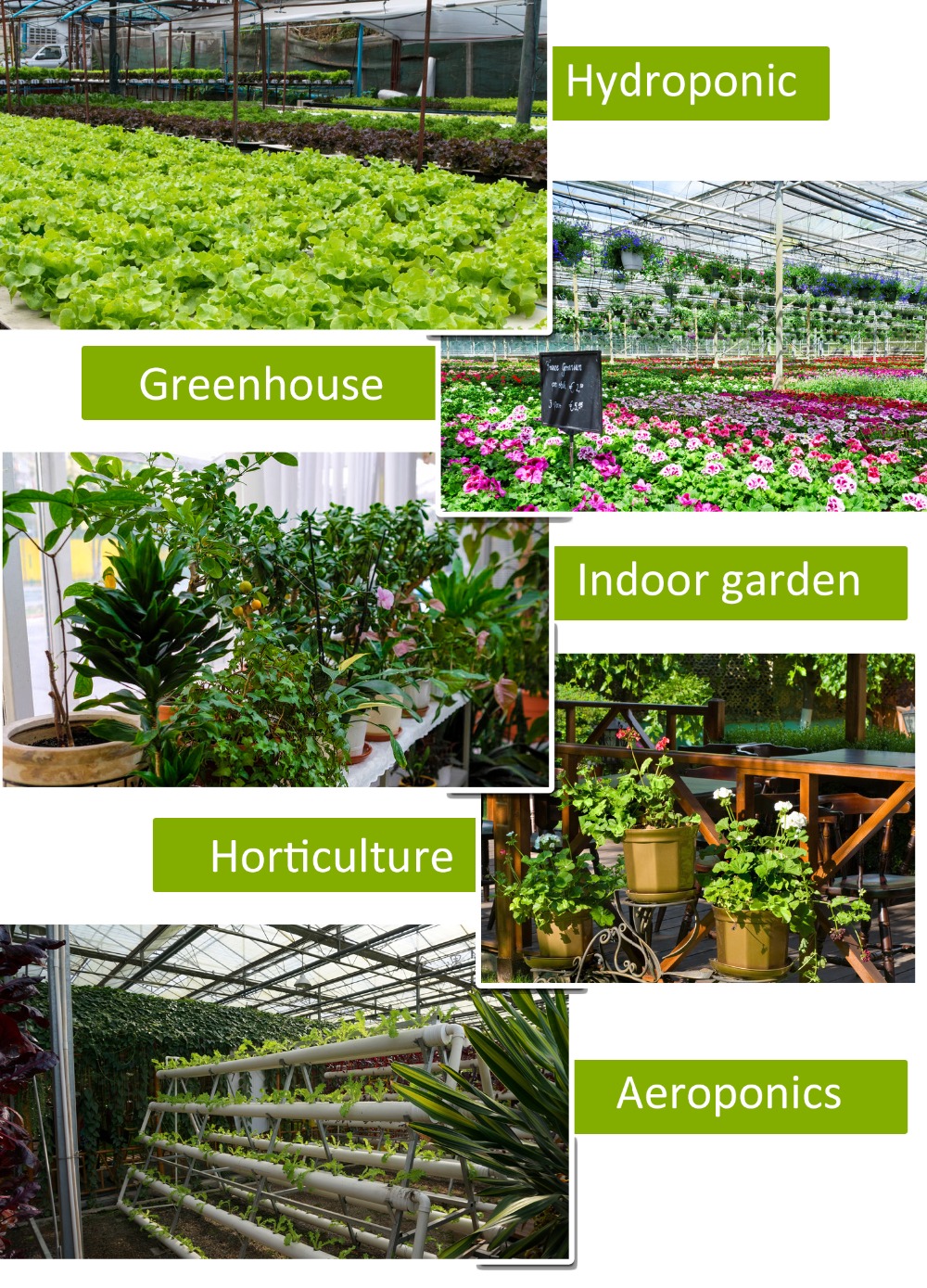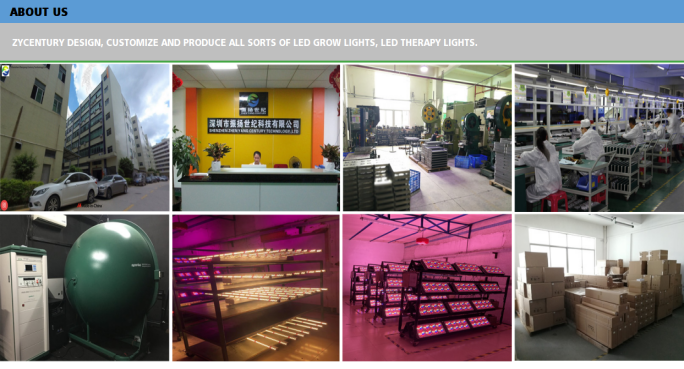 ZYcentury focus on led grow lamps and therapy beauty lamp for many years. The led grow light is widely used in agriculture, medical, commercial and government. The therapy lamp is widely used in medical, home and commercial industry.
Our factory located in Shenzhen, China. We provide patent products, customized products(OEM, ODM) and design solutions.
After 6 years of dedicated research, we have a deep understanding of the product and our technology can help investors get the maximum possible returns with a relatively small investment.
Looking for best grow light from reliable manufacturer & supplier? We are professional, and have many items for your choice.
Don't know install which grow lamp light bulbs? Contact us now!